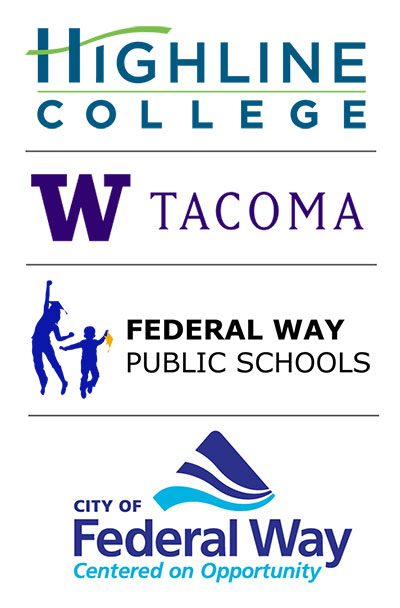 A new higher education facility is coming to Federal Way this fall.
The Hub: Federal Way Higher Education Center, a 7,300-square-foot space, will be located at 1615 S. 325th St. in Federal Way and will feature two classrooms, a computer lab, a student study and gathering place, offices and a reception area.
Through a partnership with Highline College, the University of Washington Tacoma, City of Federal Way and Federal Way Public Schools, The Hub will provide access to post-secondary and adult education to the Federal Way community.
Initially, the site will be equipped to offer Highline College student support services, such as general admission, advising, and enrollment help, as well as opportunities to connect with the community, with goals to eventually offer more. In the future, The Hub will offer for-credit coursework; short-term certificate classes in early childhood education, health care and computer science; English language learning and adult education courses; and UW-T professional development coursework.
Although hopes to bring a college presence to Federal Way have been around since 2013, it wasn't until the City of Federal Way launched its University Initiative in 2014 and conducted a higher education needs assessment in 2016 that they determined there was a great need for accessible educational opportunities within the city.
Once the partners signed a memorandum of understanding in 2017 and the project received state funding in 2018, all that was left was to figure out where in Federal Way such a facility could be located before those hopes turned into reality.
The Hub's site, which is off of Pacific Highway South near several restaurants and The Commons mall, is on a bus line for easy access. And with construction underway for Sound Transit's Federal Way Link Extension, which will run past Highline College and is scheduled to be complete in 2024, it's only a matter of time before South King County is more connected to higher education than ever before.